Job Summary
Save The Children
Job posted on:

26th Apr 2021
More from this Employer
Head of Content - Library For All - Flexible location
Save The Children
Job Summary
Save The Children
Job posted on:

26th Apr 2021
Job description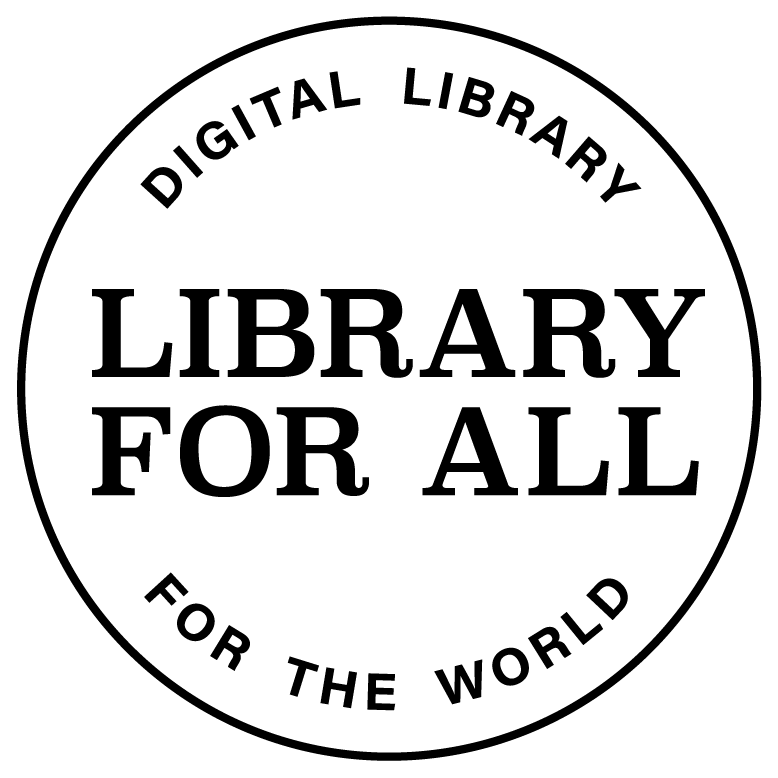 This is no ordinary opportunity
Our Head of Content has the power to change the lives of millions of children around the world.
Playing a pivotal role in our ambitious impact and growth targets, you will lead the development of an extremely unique collection of culturally diverse and multi-lingual books, digital and interactive creative content, and age-appropriate educational resources that support the attainment of literacy and numeracy.
We've already changed the lives of more than 412,000 children, and with your help we can grow that to 20 million before the end of this decade.
Library For All is no ordinary not for profit.
As a social enterprise of Save the Children Australia, our mission is to make knowledge accessible to all, equally.
We have a proud history of using technology to disrupt traditional content development in the publishing and creative industries, and we leverage technology and innovation in our everyday work to improve educational outcomes for children around the world.
As a trusted partner to many of the world's leading development agencies, we are laser focused on scaling our impact to create measurable change for millions more children.
Want to know what it's like to work for one of the world's most innovative education technology organisations? Take a look at our Cultural Reference Guide.
Where you come in:
In this newly created full-time, permanent position, based in your choice of capital city anywhere in Australia, you will be part of our senior leadership team reporting directly to the Chief Operating Officer. You will coach and mentor an exceptional team of employees, contractors and creative contributors, and take the lead on creating engaging educational resources to support children in low-income communities attain literacy and numeracy through our digital learning platform.
You will make an impact by:
Leading a globally distributed team of creative professionals and develop culturally diverse, multi-lingual and age-appropriate illustrated children's books and educational resources including digital books, printed books, accessible format books (including digital braille), audio and read-along books, videos, games, classroom resources and gamified learning assets.
Driving a significant agenda of innovation and continuous improvement to refine existing products, create new products, digitise and scale systems and processes (in partnership with our Chief Technology Officer), deepen our engagement and crowd-sourcing platforms, and drive impact growth
Identifying, negotiating, and securing high-value relationships with key partners including funders & financiers, distributors and wholesale customers, licensed content providers and suppliers to develop our content, increase sales, improve our return on investment and create additional impact
Developing and implementing an annual departmental business plan, and contributing to the organisation's strategic plan, to deliver literacy and numeracy outcomes for our beneficiaries, alongside meeting production and revenue targets
Managing all aspects of a departmental profit & loss including revenue growth, expense management, staff management and profitability
Partnering with our Technology and Program Services teams to grow beneficiary impact through our education technology programming
Does this sound like you?
You are a uniquely experienced, highly respected, and inspiring senior leader with a track record of delivering impressive results in a broad range of roles. You'll have experience with conceiving, developing, and producing creative content in the children's education or entertainment sectors, and understand how that content plays a role in supporting the attainment of literacy, numeracy, writing or reading skills, ideally in multiple multi-lingual or international contexts. You'll thrive working in a role like no other, with the self-drive to fulfil a mandate for growth, innovation and creating impact. You're comfortable with disruption, the fast-pace of a globally scaling organisation, and maintaining agility and speed whilst charting a new path for your team. Critically, you're determined to deliver better educational outcomes for children all around the globe.
This role requires:
Demonstrated experience managing a +$5m department with full responsibility and accountability for operational and financial outcomes
Proven ability to adapt within a fast-paced, unique and highly disruptive organisation, leveraging skills, knowledge, problem solving and relationships to drive success
Significant content ideation, development, and production experience in various leadership roles in the creative industries
Demonstrated understanding of children's education with a focus on learning, literacy, numeracy, reading and writing skills attainment
Demonstrated ability to lead teams, support and develop extraordinary professionals, and deliver above-ordinary results
Experience with a digital-first approach to content development, including digital warehousing, distribution, licensing, and rights
Demonstrated success in delivering a highly ambitious program of challenging projects in a complex environment (ideally internationally)
Strong experience and proven results leading innovation, negotiating significant stakeholder agreements, collaboration, problem solving and change
Exceptional verbal and written communication skills
Working at Library For All is more than just a job.
It's the feeling of knowing that your work is contributing to making the world a better place for children and working with others who feel the same.
In addition to working at the leading edge of education technology alongside a team of highly engaged professionals you will have access to:
Opportunity to work on additional projects alongside business as usual
Individual learning plans to assist in your career development
Internal employment and development opportunities within Library For All and Save the Children Australia
Friendly and highly flexible work environment
Limitless flexibility to work in a way that suits you and your team
Competitive salary + superannuation
Full salary packaging benefits
Additional annual leave options available
Sound interesting?
We'd love to hear from you. Submit your cover letter and resume by clicking on one of the buttons in the 'Apply' section.
Position Description - Head of Content
At Library For All, we seek a workforce that is as diverse as our society - in race, ethnicity, gender, age, sexuality, disability, cultures and beliefs - and reflects the communities we work in. We believe diversity and inclusion are fundamental to our culture and core values and we demonstrate this commitment through all our employment practices. Our inclusive workplace culture contributes to making Save the Children a great place to work.We encourage people from Aboriginal and Torres Strait Islander backgrounds to apply.
Library For All is a child-safe organisation. All employees are required to undergo a National Police Check, a Working with Children Check where necessary, and sign our Child Safeguarding Policy and Code of Conduct.
Library For All supports the Inter-Agency Misconduct Disclosure Scheme. If you are successful in your application, we will request consent to access HR held information pertaining to your last 5 years of employment. You can read about the Scheme and our commitment to Safeguarding here.
How to apply
This job ad has now expired, and applications are no longer being accepted.